Lightburn is a software that  allows you to assign values to your image that a laser cutter can understand. Use the Lightburn software to choose power level, speed the laser and depth you can engrave or cut your material.
This course is ideal for those who have attended Fuse 33's Laser Cutter Orientation and the WTF is a Laser Cutter workshop and need help with 
Learning Lightburn is a Critical for Laser Cutter Success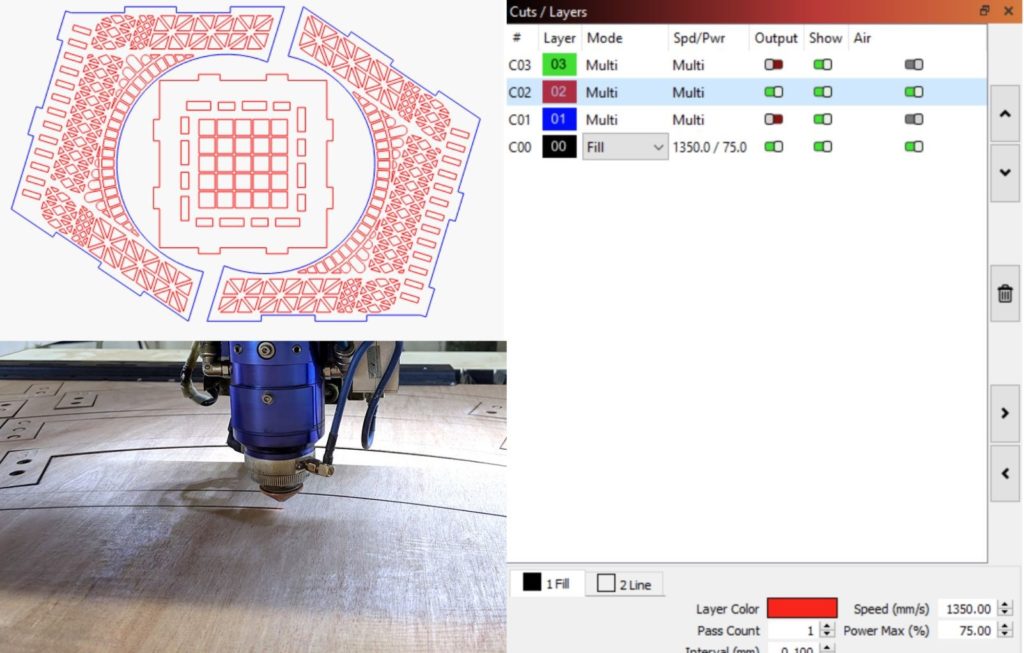 In this workshop you'l learn to:
Overcome simple mistakes and challenges
Adjust settings according to different materials and thicknesses
How to image trace your original
How to subtract and merge/weld vector files
Set speed and power
Set your origin and frame your piec'
Join the course May 31st 2023, 7-9pm
What Can I Make with a Laser Cutter?
How to use the laser cutter software to turn images into vector files
How to cut and engrave different types of materials
What materials are best and why (tried and tested by Fuse 33)
How to level and focus the laser
How to adjust settings like power and speed depending on if you're etching or cutting
Become a Laser Cutter Apprentice
Here at Fuse 33, we regularly get requests for laser cutter fabrication jobs, so once you learn the basics, we can get you started with some laser cutting gigs using our machines and start making money!
What Materials Can I Cut?
*wood *plastic *aluminum *paper *cardboard *stone *glass *more!
Can't attend in person? Join the waitlist for our virtual course. Once we have enough people we'll set a time to run the course virtually.
Learn about our other courses