Antonio Querin is the Co-Founder of Spirits with Smoke, a Calgary based business that creates artisan smoke boards which add a dash of sophistication and depth to any cocktail. Spirits with Smoke make cocktail smoking accessible with smoked cocktail barware that completes any bartender or cocktail enthusiast's arsenal.
They produce cocktail smoking boards and cocktail smoking kits. Their kits make it easy for the home bartender to experiment with new flavors, expand their palettes and create elevated cocktails.
Much like a well-stocked bar, Fuse33 acts as a fantastic resource for small business owners, including Antonio. As a result of their membership, they have access to a variety of quality equipment and, most importantly, the incredibly supportive community at Fuse33.
Spirits with Smoke sells across North America, as well as in Europe and Australia. Fuse33 has helped them scale up production to handle their increase in sales. Antonio creates their line of cocktail smoking boards and bricks at Fuse33.
Not only has Fuse33 has provided Spirits with Smoke with an encouraging environment to increase production, but it has also connected them to a network of talented creators. Many of the brilliant woodworkers that they currently employ, were introduced to them in Fuse33's space.
Through Fuse's emphasis on collaboration and networking, small businesses like Antonio's have found the perfect mix, blending their ideas with the connections and talents needed to realize their entrepreneurial dreams.
Follow and Learn More About Antonio
Whether you are a small business like Antonio's interested in seeing how Fuse33 can help you grow or want to see what else Fuse33 has to offer, this is your hub for all things maker. Check out our different levels of memberships below, and sign up today!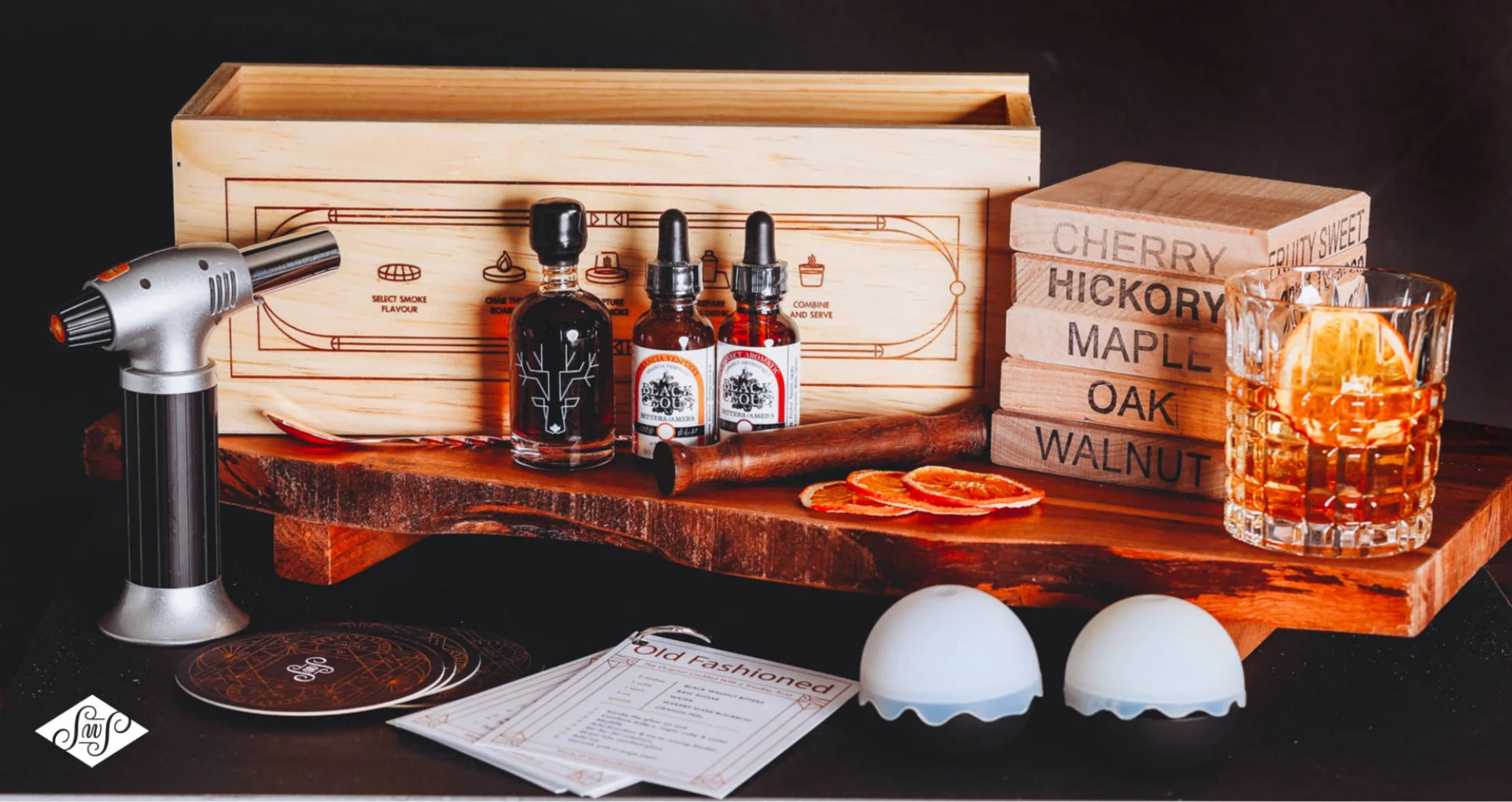 Fuse33 is great! With access to a variety of tools and space, I can create anything here!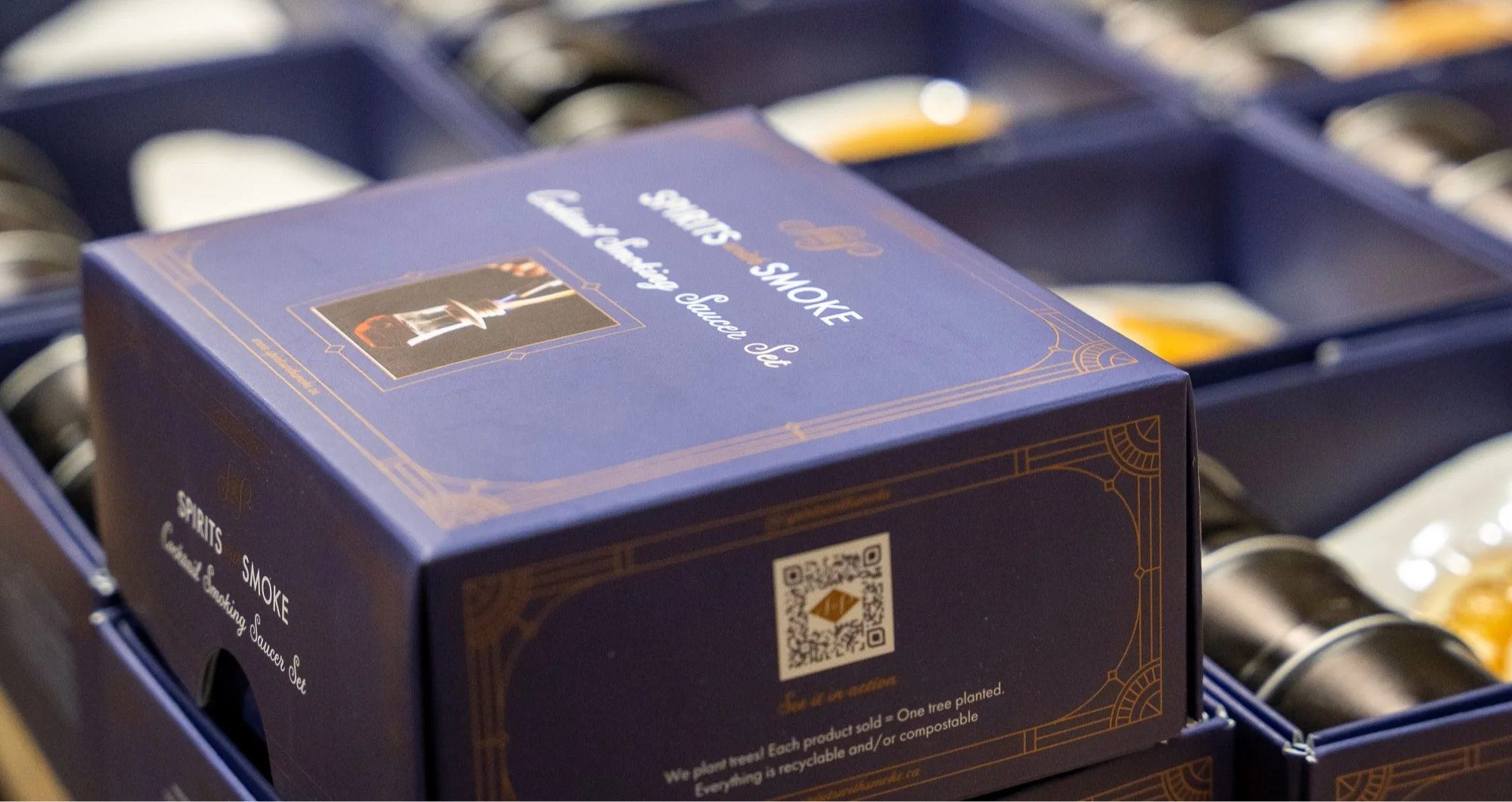 Fuse33 is an essential addition to the community. It has created a space where different creators can come together, collaborate and learn from each other.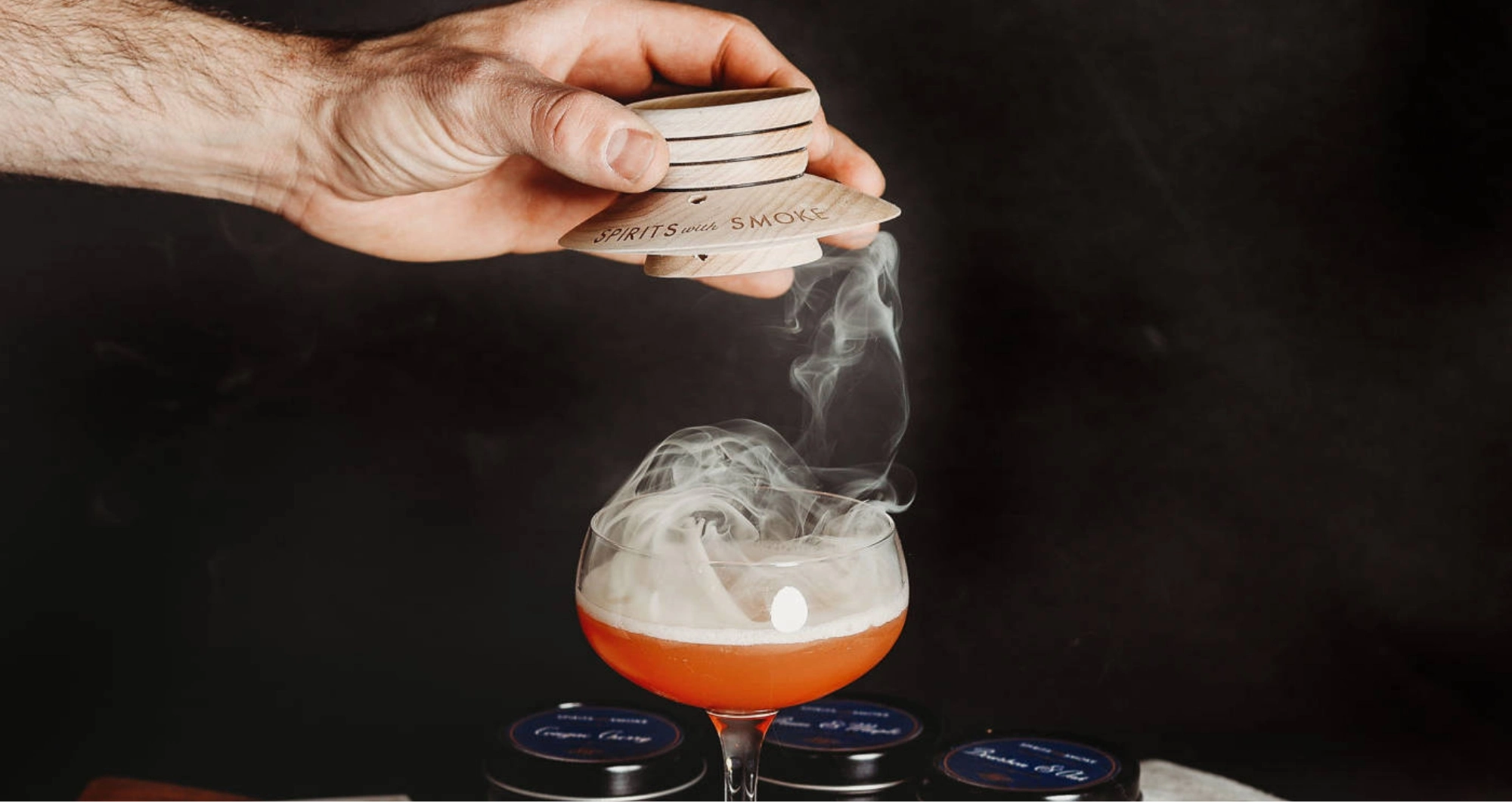 With our membership, we have access to a variety of quality equipment, and, most importantly, the community at Fuse33 has been incredibly supportive. 
Share space, equipment and a wonderful community of makers
Become part of a community where creation and collaboration are the heart of everything we do. Fuse33 was conceived out of the need for artists and makers to use a space with professional-level equipment without the hug up-front cost.
Join a community of makers and resources that can kick-start your business!
Get access to professional-level equipment at a fraction of the cost
Classes, orientations and support from all across the community
MAKER membership. 3 months commitment $210, then shift to month to month $70/mo.
  Access to workbench
  Hand Power Tools
  Sewing Machines
  Electronics
  3D Printers
  15% off Workshops
  50% off Laser Time
MAKER PLUS membership. 3 months commitment $360, then shift to month to month $120/mo.
 Access to Wood & Metal Shop
 Access to Workbench
 Hand Power Tools
 Sewing Machines
 Electronics Bench
 3D Printers
 15% off Workshops
 50% off Laser Time 
MAKER Pro membership. 3 months commitment $480, then shift to month to month $160/mo.
 24/7 Access to Fuse33
 102L Storage Bin
 Temp Project Storage
 Access to Wood & Metal Shop
 Access to workbench
 Hand Power Tools
 Sewing Machines
 Electronics Bench
 3D Printers
 15% off Workshops
 50% off Laser Time 
All memberships require an orientation tour of the space. Book your Tour
Hand Tools
Hand Planers
Files
Clamps
Ratchets
Hammers
Pliers
Chisels
Screwdrivers
Etc.
Power Tools
Saws
Routers
Corded Power Drill
Nail Guns
Sanders
Glueguns
Etc.
SawStop Industrial Table Saw
Edge Sander
Band Saw
Jointer
Sander
Planer
Lathe
Drill Press (floor mount)
MIG Welder
TIG Welder
Grinding Wheel/Disc Sander
Polishing and Deburr
Chop Saw (Cut-Off Saw)
Plasma Cutter
Horizontal Band Saw
Brake (Floor Mount)
Shear
Tube Bending Station
Air Compressor
Drill Press (Floor Mount)
High Precision Metal Lathe
30-ton Hydraulic Press
Measurement Tools
4x Digital multi-meters
Digital oscilloscope
Digital calipers
(several basic and premium)
Cutting and Stripping Tools
Automated wire-stripper
Wire strippers x3
Wire cutters x6
Tin snips x2
Dremel 4300 Rotary Tool
with 64 attachments
for grinding, sanding, polishing,
etc. (including Flex Shaft)
Utility knives
X-Acto knives
Soldering and Desoldering Tools
4x Hakko FX-888D soldering irons with precision tips
Full-size industrial desoldering vacuum tool
Solder wick
0.032″ (21 gauge) Sn63/Pb37 RMA soldering wire and a variety ofunleaded and no-clean gauges.
Safety
Safety glasses
Breathing masks for grinding/painting
Grounded wrist straps
Magnification
USB Microscope
Magnification lamp
Power Supplies
Variable voltage and current limited power supply
12v, 5v, 3.3v, -12v fixed output power supply.
Screwdriving
Full precision screwdriver set x2
Insulated (1000 volt) screwdriver set
Tweezers
Full set of precision non-magnetic, anti-static,
ESD-safe tweezers (flat-head, curved, bent and standard).
Vices
Panavise Standard
Panavise Junior
Third hand with adjustable, articulating holding arms
(a joy to use)
For more, please come on down to the shop and check out our electronics lab.
You also have full access to all the tools in our main Tool Crib!
4x Bernina 330 sewing machines
The 3 Series from BERNINA is high on both style and function. The B 330 offers a wide variety of stitches, from the practical to the decorative. Its ergonomic features are designed to make your sewing easier and its portable size allows you to take it with you wherever your sewing leads you.
3x Industrial Sewing Machines
1x PRS100 Brother Embroidery machine
The Persona PRS100 is the most versatile, single needle embroidery machine that can do sew much more! Its tubular free arm configuration gives you the flexibility and ease to embroider difficult to reach areas all while reducing fabric tangles. Persona advances your creativity with key features such as anytime bobbin access, large embroidery area, free arm embroidery & Droplight™ Embroidery Positioning Marker.
We have a top of the line computer workstation along with the software you need to render and finish your projects, including:
The full Adobe Creative Cloud including
Photoshop CC
Illustrator CC
Premiere Pro CC
Adobe Audition
Adobe After Effects
Lightroom
etc.
Sketchup
Fusion360
Slic3r
MeshMixer
Fritzing
We will be adding software as it's demanded, so please
let us know if there is anything else you need.
Laser Cutters
Full Spectrum Laser P-Series 36″x24″ (Full Spectrum Laser P-Series 36″x24″ Certification)
Bodor BCL1325BM 48″x98″ Laser Cutter
CNC
40″x40″ (1000mm x 1000mm) 3 Axis CNC Router
3D Printers
4x da Vinci Jr. 1.0 (FREE to use for all members after taking our XYZ Davinci Jr 3D Printer Certification)
Wanhao Duplicator i3 (upgraded for increased versatility and use with exotic filaments such as carbon fiber, stainless steel, and other composites)
TEVO Little Monster
TEVO Black Widow
Formlabs Form 2