Named as one of the top up-and-comers in modern fashion, local duo Angel and Alex of Indi City talk to Fuse33 about leveling up, creativity and community.
In the beginning, Indi City was two creatives telling traditional stories using only a small Instagram account. Now, they are rising stars in the fashion world, having grown nationally with a newly launched online store and products in shops and boutiques across the country.
When Angel and Alex first arrived as members at Fuse33, they were cutting, making, and assembling all their pieces by hand, a very time-consuming process. With the help of the Fuse33 team, they learned use the laser cutter and associated software. This became a key foundation for their small-scale manufacturing, allowing them to create pieces much faster and with greater consistency and accuracy. Suddenly, they were able to keep up with growing demand and, as a result, started rapidly scaling.
Within a couple of short years, Angel and Alex went from a basic membership to opening their own studio location. They continue to keep a membership at Fuse33 to efficiently manufacture their uniquely designed pieces and connect with the community.
How did you come to be members of Fuse33?
Angel: Back in the days before Fuse 33, I connected with Maria like she was a long-lost sister. Meeting her partner Shannon was equally as kindred. I've been happy to follow their lead in any regard. This synergy made way to open us to the home they have created at Fuse33. This has become the foundation that set up the success for Indi City.
Alex: I was in intern at Fuse33 for a SAIT practicum and in 2017/2018 became a full member. Honestly, the maker space feels like a safe space just to be a creator or maker. Everyone is like family and enthusiastically will help you if you get stuck or need a helping hand. Shannon and Maria are great supporters and cheerleaders for all projects in the space.
Tell us about Indi City.
Angel: Indi City stands as a mindful adornment acknowledging our ancestors and the land. We create cultural inspired jewelry for everyone to enjoy. We hope that by creating an authentic space for Indigenous Fashion we can start building meaningful representation, true allyship and reconciliation through commerce.
Alex: In the early stages of the creative process of Indi City acrylic earrings, we pull from our inner workings, which are inspired by culture, art, and beauty. We start with hand-drawn sketches as the foundation, then I take the digital side of things and vectorize the images into intricate blueprints for tech magic. The multidisciplinary makers we are, we have access to tech-forward resources, like a laser cut machine. My collaboration with Angel has been taking Indigenous iconography and digitally creating our artistic Indi City statements. In the expanding landscape of BIPOC fashion designers gaining much-deserved visibility in creative spaces, it is important to have a representation. As a Two-Spirit Indigenous designer and artist, we are here to help create an inclusive future for the next aspiring relatives.
What are some projects that you've recently worked on?
Angel: Recently we've been rocking the runway in collaboration with Jason Bearg of Ayimach Horizon, Lesley Hampton, and Heather Boucher. This is our most favourite space to occupy is adorning the gifted couture creations of some of the finest Indigenous designers from across Turtle Island.
Alex: We have Indigenous Fashion Week Vancouver Nov 28 – Dec 2, 2022 and showcased the power and beauty of authentic Indigenous art and design.
Has your reach grown since you started at Fuse33?
Angel: We've curated a global following for our brand and Fuse33 has been foundational in providing opportunities for community, connection, and creativity to flourish.
Alex: We have 41k+ followers on Instagram and almost 10k on Facebook, Fuse33 has been a huge help with keeping up with up with customer demand!
Has Fuse33 helped you to accomplish something that you otherwise couldn't have?
Angel: Fuse33 introduced us to light tech and laser cutting. It goes without saying that access to these technologies is the opportunity that enabled us to level up.
Alex: Yes, the access to the use of tech and mentorship has been a gift and blessing that help serve our community and the connection is like family.
How has this impacted your business?
Angel: Most people need a sense of belonging and Fuse33 has created this environment. The collaboration of energies is really special in that it fosters people to reach for their potential.
Do you think Fuse33 is an important addition to the community?
Angel: Introducing light-tech to regalia making, and ultimately PowWow, is the next stage of cultural innovation for Indigenous Peoples'. We are so blessed to be able to bring together this community with others.
Alex: Yes, it allows more makers and creators a place to develop their skills. The spaces offers much to the small and local businesses in Calgary and contributes to the art scene in Calgary.
Angel and Alex are the Indigiqueer co-founders of Indi City. In 2017 they became the first global Indigenous Designers to incorporate wearable technology into traditional regalia. Their first piece a Woman's Traditional outfit called "The Matriarch Speaks," exhibited in Calgary, Ottawa and Shenzhen, China. In the same year they both graduated from the Indigenous Women in Community Leadership Program at St.FX University in Antigonish, Nova Scotia. Together they design and create fashion accessories according to the current indigenization of Turtle Island in contact with their ancestral roots. Their unique fashion pieces are beloved across the country. With an in-house multi-media production company, they work to curate a 100% Indigenous made brand through visual marketing and story-telling. They use Fuse33 as home to their small-scale manufacturing.
Angel Aubichon is a Beadworker/Artist/Designer/Storyteller, and Co-Founder and Creative Director of Indi City.
Alex Manitopyes is Co-founder and Artist at Indi City and director/filmmaker at Indie City Studios.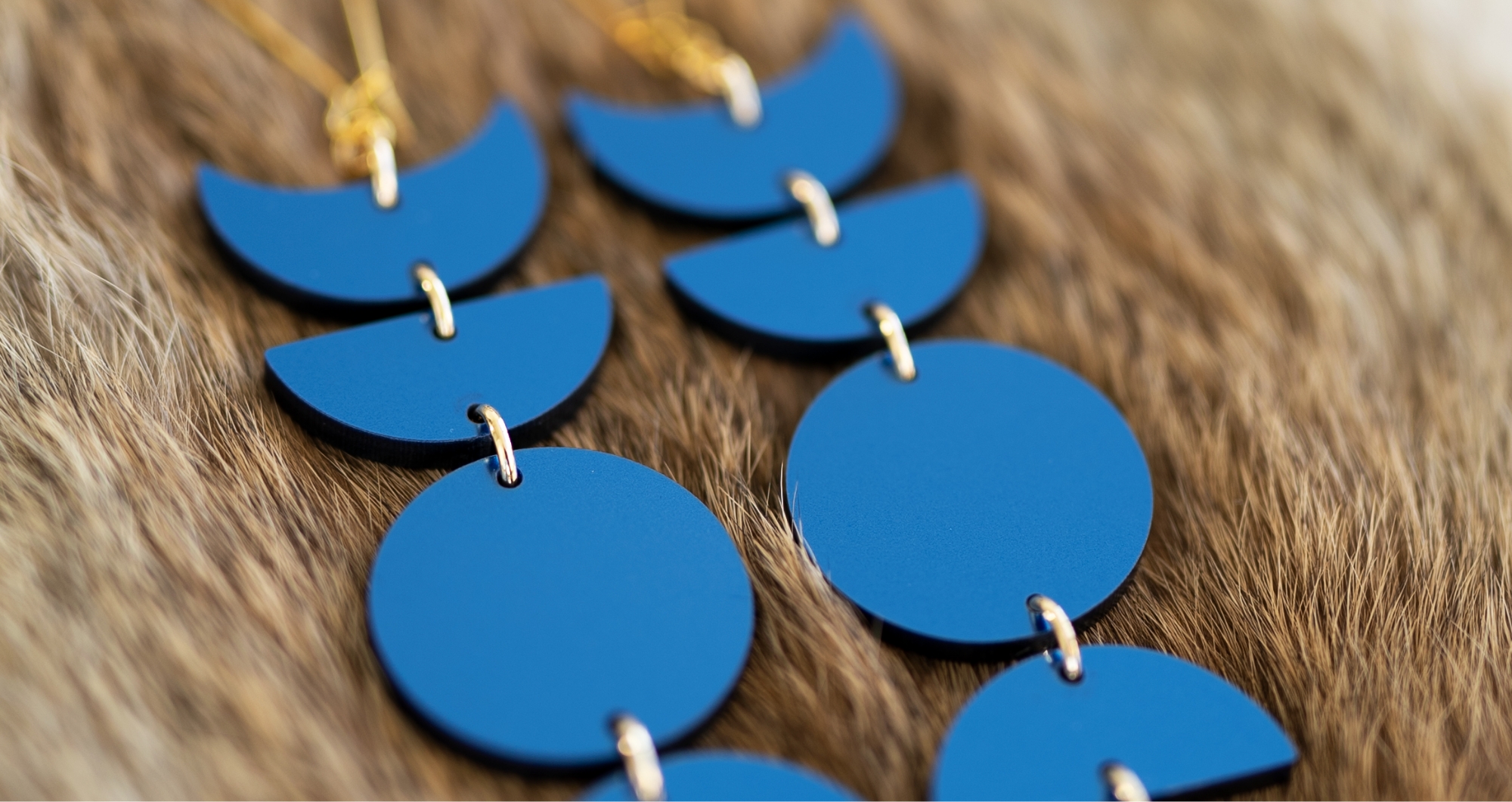 The proverb of teaching a man to fish fits nicely with Fuse33. The community empowers its members to reach their potential.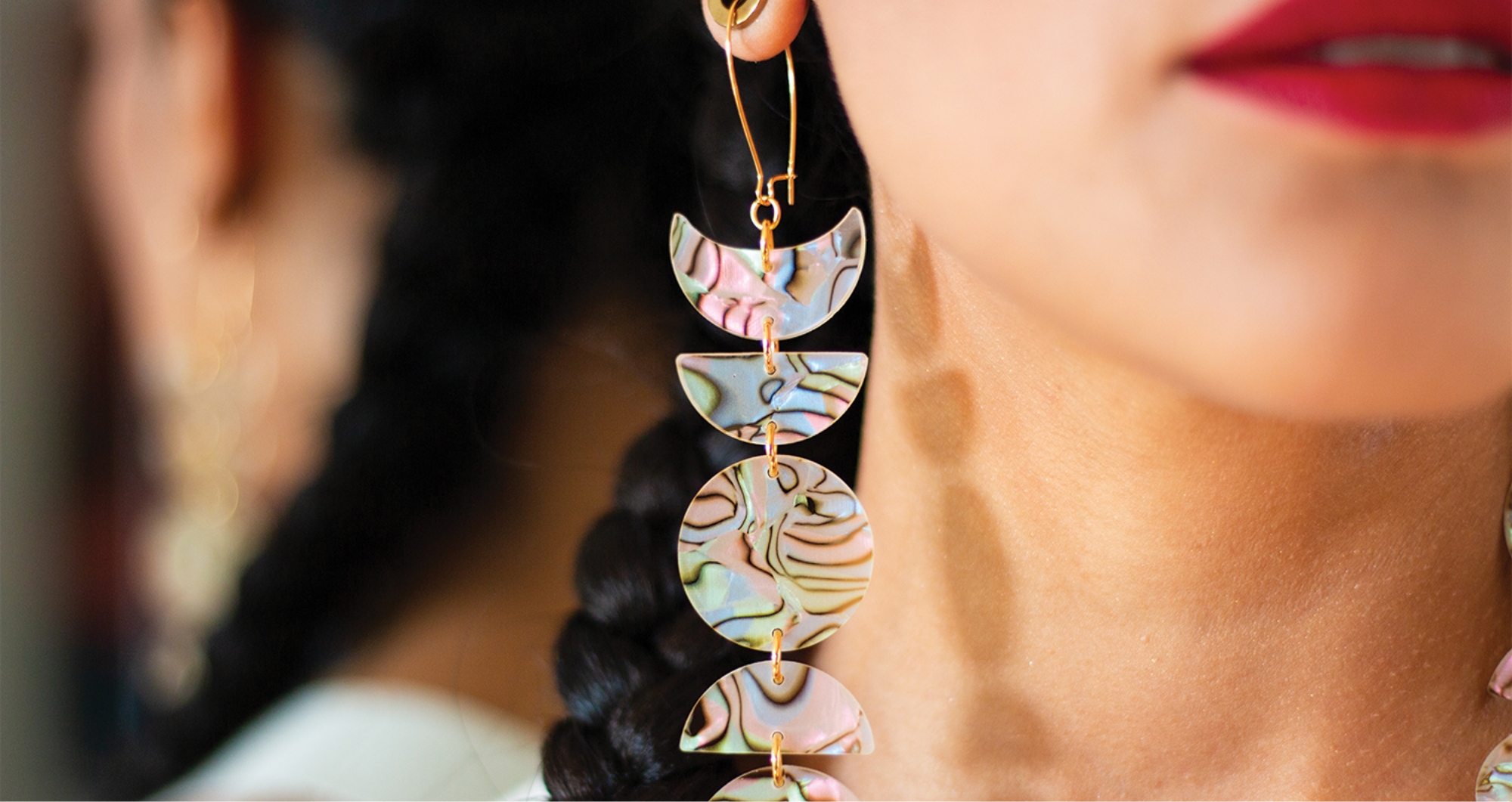 Fuse33 is the embodiment of "build it and they will come". They have built a fantastic community of creatives and makers. They are Calgary's best kept secret.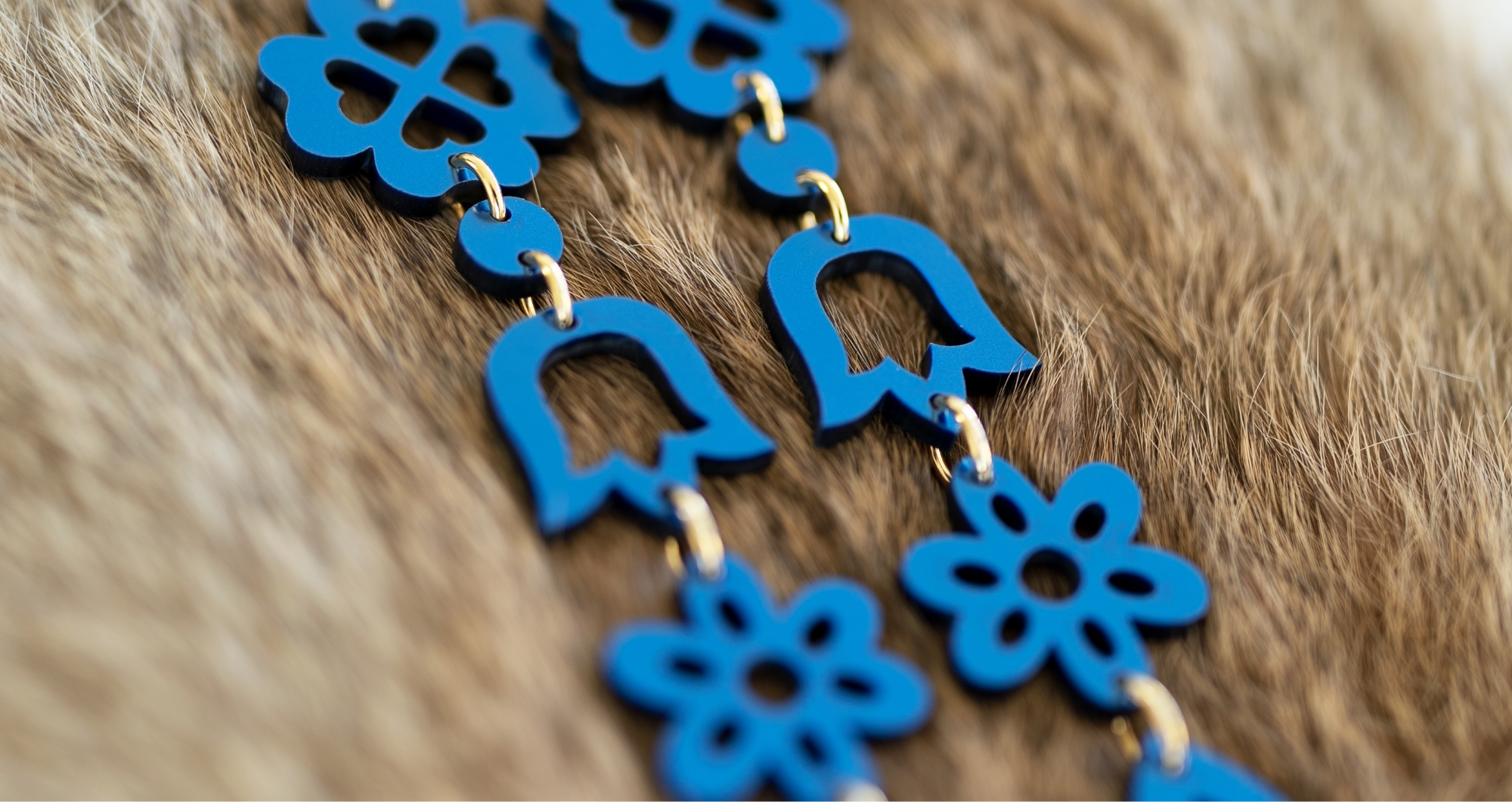 The Indie City duo highlights their brand's name as a nod to what kind of future could be forged as Indigenous creatives reclaim their practices and blood memory couture and take a rightful place in the global fashion world. "We're creating a city where we can walk side-by-side and have true equal footing."
Share space, equipment and a wonderful community of makers
Become part of a community where creation and collaboration are the heart of everything we do. Fuse33 was conceived out of the need for artists and makers to use a space with professional-level equipment without the hug up-front cost.
Join a community of makers and resources that can kick-start your business!
Get access to professional-level equipment at a fraction of the cost
Classes, orientations and support from all across the community
MAKER membership. 3 months commitment $210, then shift to month to month $70/mo.
  Access to workbench
  Hand Power Tools
  Sewing Machines
  Electronics
  3D Printers
  15% off Workshops
  50% off Laser Time
MAKER PLUS membership. 3 months commitment $360, then shift to month to month $120/mo.
 Access to Wood & Metal Shop
 Access to Workbench
 Hand Power Tools
 Sewing Machines
 Electronics Bench
 3D Printers
 15% off Workshops
 50% off Laser Time 
MAKER Pro membership. 3 months commitment $480, then shift to month to month $160/mo.
 24/7 Access to Fuse33
 102L Storage Bin
 Temp Project Storage
 Access to Wood & Metal Shop
 Access to workbench
 Hand Power Tools
 Sewing Machines
 Electronics Bench
 3D Printers
 15% off Workshops
 50% off Laser Time 
All memberships require an orientation tour of the space. Book your Tour
Hand Tools
Hand Planers
Files
Clamps
Ratchets
Hammers
Pliers
Chisels
Screwdrivers
Etc.
Power Tools
Saws
Routers
Corded Power Drill
Nail Guns
Sanders
Glueguns
Etc.
SawStop Industrial Table Saw
Edge Sander
Band Saw
Jointer
Sander
Planer
Lathe
Drill Press (floor mount)
MIG Welder
TIG Welder
Grinding Wheel/Disc Sander
Polishing and Deburr
Chop Saw (Cut-Off Saw)
Plasma Cutter
Horizontal Band Saw
Brake (Floor Mount)
Shear
Tube Bending Station
Air Compressor
Drill Press (Floor Mount)
High Precision Metal Lathe
30-ton Hydraulic Press
Measurement Tools
4x Digital multi-meters
Digital oscilloscope
Digital calipers
(several basic and premium)
Cutting and Stripping Tools
Automated wire-stripper
Wire strippers x3
Wire cutters x6
Tin snips x2
Dremel 4300 Rotary Tool
with 64 attachments
for grinding, sanding, polishing,
etc. (including Flex Shaft)
Utility knives
X-Acto knives
Soldering and Desoldering Tools
4x Hakko FX-888D soldering irons with precision tips
Full-size industrial desoldering vacuum tool
Solder wick
0.032″ (21 gauge) Sn63/Pb37 RMA soldering wire and a variety ofunleaded and no-clean gauges.
Safety
Safety glasses
Breathing masks for grinding/painting
Grounded wrist straps
Magnification
USB Microscope
Magnification lamp
Power Supplies
Variable voltage and current limited power supply
12v, 5v, 3.3v, -12v fixed output power supply.
Screwdriving
Full precision screwdriver set x2
Insulated (1000 volt) screwdriver set
Tweezers
Full set of precision non-magnetic, anti-static,
ESD-safe tweezers (flat-head, curved, bent and standard).
Vices
Panavise Standard
Panavise Junior
Third hand with adjustable, articulating holding arms
(a joy to use)
For more, please come on down to the shop and check out our electronics lab.
You also have full access to all the tools in our main Tool Crib!
4x Bernina 330 sewing machines
The 3 Series from BERNINA is high on both style and function. The B 330 offers a wide variety of stitches, from the practical to the decorative. Its ergonomic features are designed to make your sewing easier and its portable size allows you to take it with you wherever your sewing leads you.
3x Industrial Sewing Machines
1x PRS100 Brother Embroidery machine
The Persona PRS100 is the most versatile, single needle embroidery machine that can do sew much more! Its tubular free arm configuration gives you the flexibility and ease to embroider difficult to reach areas all while reducing fabric tangles. Persona advances your creativity with key features such as anytime bobbin access, large embroidery area, free arm embroidery & Droplight™ Embroidery Positioning Marker.
We have a top of the line computer workstation along with the software you need to render and finish your projects, including:
The full Adobe Creative Cloud including
Photoshop CC
Illustrator CC
Premiere Pro CC
Adobe Audition
Adobe After Effects
Lightroom
etc.
Sketchup
Fusion360
Slic3r
MeshMixer
Fritzing
We will be adding software as it's demanded, so please
let us know if there is anything else you need.
Laser Cutters
Full Spectrum Laser P-Series 36″x24″ (Full Spectrum Laser P-Series 36″x24″ Certification)
Bodor BCL1325BM 48″x98″ Laser Cutter
CNC
40″x40″ (1000mm x 1000mm) 3 Axis CNC Router
3D Printers
4x da Vinci Jr. 1.0 (FREE to use for all members after taking our XYZ Davinci Jr 3D Printer Certification)
Wanhao Duplicator i3 (upgraded for increased versatility and use with exotic filaments such as carbon fiber, stainless steel, and other composites)
TEVO Little Monster
TEVO Black Widow
Formlabs Form 2